Why Choose Symmetry Salon Studios?
At Symmetry Salon Studios, we provide Beauty Professionals with premium salon studios in a well appointed and welcoming setting. Enjoy a heightened level of attention where we not only help you navigate your day, we dream with you. Find out how attainable independence and professional growth actually is.
For the independently minded
Own your business, own your life
Set your own hours, enjoy your life! Find a location to begin your next adventure.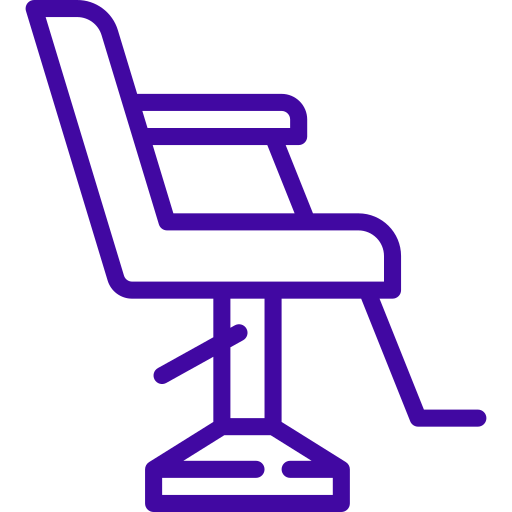 We set you up for success
We provide the tools while you focus on growing your guests & income in a valuable community.
Create an authentic space
Design your bespoke studio.   Connect with  your guests.  Reflect the real you through your imagination and decor.
Create The Studio of Your Dreams
Are you an experienced professional with a loyal clientele? Would you like to earn more and work fewer hours with more flexibility? What if you could do this in a brand new, high-end premium salon studio with a supportive staff and community built right in? At Symmetry Salon Studios, you run your own salon studio your way in a collaborative environment for a fraction of what a similar space would cost.
Come See Your Space In Action
Our studios look amazing in photos, and they look even better in person. We create beautiful spaces for creative people, and we'd love to show you around your nearest location. Contact us today or just stop by one of our locations at your convenience! No need to schedule an appointment.
Let's Get Social – View Our Latest Instagram Posts
Having just passed our first of many years at Symmetry, I wish I'd know about this option far sooner. The freedom it allows me, the pride I feel walking into my studio every day, the sense of welcome and community I feel from other stylists here, I could go on and on. The fact that I'm doing this with the perfect partner makes it complete.
- Heather Case | Symmetry Bethesda
Symmetry Salon Studios is my perfect place to run my business. I have been a stylist for 25 years. Most of my career was spent in traditional salons. In 2013, I found Symmetry and I realized that I can own my own business in a premium, clean and private studio.
- Rit Lon, Symmetry Bethesda, 8 year Elite Platform Club Member
Being a studio owner at Symmetry has given me the artistic freedom I need to work with my clients. It also gives me the ability to serve my clients with the level of professionalism I want to create for them. They're all so supportive of my business and team.
- Michelle Salas, Symmetry Annapolis
Interested in your
own salon studio?
Contact us today for more information.