Why The Elite Choose Symmetry Salon Studios
At Symmetry Salon Studios, we provide Beauty Professionals with premium salon studios in a well appointed and welcoming setting.  At first glance, you notice the difference.  Symmetry has people not keypads.  Enjoy a heightened level of attention where we not only help you navigate your day, we work with you to make your dreams come true.  Our complimentary beverage bar is integrated in our guest waiting room.  Symmetry's front desk team helps you navigate your busy schedule with guests enabling you to efficiently plan your day.   And our Symmetry community changes your dutiful "work day" into an exciting "life day" every day.    
For the Independently Minded
WELCOME to the Unique
Symmetry's first impression starts at the front door.   Our team receives you and your guests in a well appointed reception area.  Our Site Manager and trained Front Desk Team assist in the smooth operation of your salon.  Your guests are greeted with a smile, fresh flowers, offered a complimentary beverage and invited to relax in our waiting area.  First impressions start your guests on a luxury experience that transitions into YOUR elevated studio.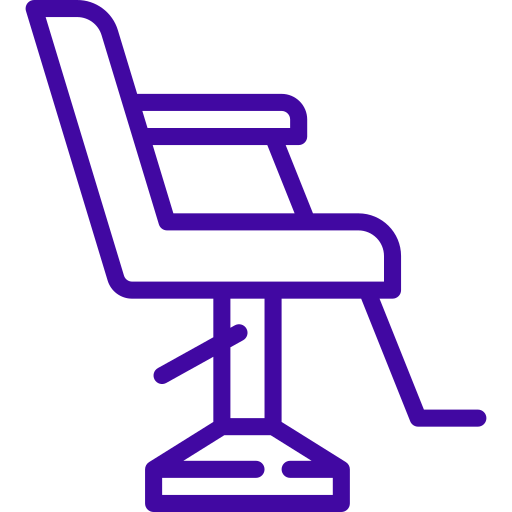 We SERVE you
You are the professional and our job is to support you.  Learn about our Front Desk Team, Site Manager, Site Partner, Brand Ambassadors and Central Team.  All are trained members dedicated to your success.  After all, Symmetry was created and has grown from the hands of stylists and spa professionals.  Our team strives to build a community that is tailored to our beauty world.
Join the COMMUNITY
We live and work in a rapidly changing world.  Pandemic and politics and so much more make our lives a bit more challenging each day.  Symmetry's ethos is to offer you opportunities to participate in something more than just work.  Our team and salons create spaces and experiences to enhance your life.  Our break rooms are filled with camaraderie, relaxed roundtable gatherings to share business ideas, education classes providing insights on new trends, and a Symmetry sponsored happy hour to celebrate a peer that just became a US citizen.  We offer the space and opportunities to live a well-rounded existence.  
Elevate your career with Symmetry's EASY GUIDE to getting started.
Create The Studio of Your Dreams
Are you an experienced professional with a loyal clientele? Would you like to earn more with more flexibility? What if you could do this in an elevated salon studio with a supportive team and community built right in? At Symmetry, be confident your guests receive warm personalized welcomes, complimentary beverages all within a beautifully decorated salon that includes our premium reception, waiting area, stylist break room and upscale bathrooms. At Symmetry Salon Studios, you run your own salon studio your way in a collaborative environment for a fraction of what a similar space would cost.
Come See Your Space in Action
Our studios look amazing in photos, and they look even better in person. We create beautiful spaces for creative people, and we'd love to show you around your nearest location. Contact us today or stop by one of our locations at your convenience. No need to schedule an appointment, just speak with the Site Manager or Site Partner.
Let's Get Social
Follow us on Instagram and Facebook to stay up to date on promotions and our growth.
Having just passed our third of many years at Symmetry, I wish I'd know about Symmetry sooner. The freedom Symmetry allows me, the pride I feel walking into my studio every day, the sense of welcome and community I feel from other stylists here, I could go on and on. I love the warm, welcome feeling my guests feel when the arrive. Our reception and waiting room, and Ty at the front desk give a luxurious first impression. The fact that I'm doing this with the perfect partner makes it complete.
Heather Case |Symmetry Bethesda
Symmetry Salon Studios is my perfect place to run my business. I have been a stylist for 25 years. Most of my career was spent in traditional salons. In 2013, I found Symmetry and realized that I can own my own business in a premium, clean and private studio. I love my Symmetry community. I look forward to each day and particularly enjoy our pot-luck parties. Recently, we had a Symmetry sponsored happy hour at a local bar to celebrate one of our elite stylists when they earned their American citizenship. Symmetry allows me to run my own business inside of a hip, dynamic community of professional stylists.
Rit Lon | Symmetry Bethesda | 10 year Elite Platform Club Member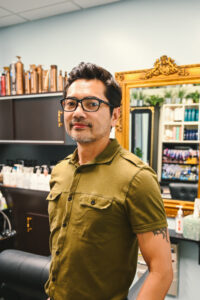 Being a studio owner at Symmetry Salon Studios has given me the artistic freedom I need to work with my clients. It also gives me the ability to serve my clients with the level of professionalism I want to create for them. As an elite stylist, Symmetry provides an elevated environment that matches the expectations of my guests. Symmetry's reception area, complimentary beverage bar, professional team and clean space makes me feel confident that my guests receive the best experience available. They're all so supportive of my business and team.
Michelle Salas | 6 year Elite Platform Club Member |Symmetry Annapolis
My Symmetry team did a great job during the uncertain COVID crisis. Beyond all the vital stuff of rent forgiveness, Symmetry founder, Tom Ruder conducted countless conference calls to help calm everyone's fear of the unknown and provided practical help on PPP. Symmetry's team sent out daily email updates that provided critical information to help me. Also, Symmetry's insistence to remain open while implementing stringent Safe and Clean Protocol really made a difference to me and my guests. The leadership and ease of communication with Tom was unprecendented.
Jennifer| 6 year Elite Platform Club Member | Symmetry Annapolis
Two years ago I joined Symmetry. Only later did I learn about Symmetry's beneficial relationship with Capital Hair Products. Not only do I find their products the lowest price (including my special Symmetry discount), I am often able to receive free next day delivery. Capital Hair Products has a dispensary inside Symmetry for my most needed product - I never feel stressed if I run short on color. Also, Symmetry's premium towel service really makes my life less stressful.
Erika Garcia | Symmetry Rockville
Symmetry has great service. I find that Symmetry's reservation system that is run by Aaliyah (Site Manager) helps keep me on-schedule and provides my guests with a premium salon experience. Additionally, I know that Samantha (Site Partner) and Mike (Brand Ambassador) are available to help me think about changes I want to make within my studio. Having spent the last 7 years at Symmetry, I never feel alone.
Amy Miller | Symmetry Rockville | Elite Platform Club member
I have been a Symmetry Elite stylist since 2013. My time here has been a welcome change from the traditional salon environment and my clients love the more one on one time they receive. I appreciate our front desk service and the extra touches that Symmetry provides for me and my clients. Recently, I was invited to join the Elite Platform Club and received a free IPhone and service as well as quarterly gifts (umbrella, chair massage, plant for my studio). I enjoy having independence, creating my own environment, and feel that I have support if I need it.
Chelsea Nichols| Symmetry Bethesda | 10 year Elite Platform Club Member
I am a 30+ year stylist from a multi-generational family of salon owners. Moving to a studio of my very own was a huge leap. I ultimately chose Symmetry after comparing all my options. My transition to Symmetry Annapolis was low-stress, supported and professional. The amenities offered by Symmetry is so significant that the ease of change for both myself and my guests felt seamless.
Heather Westmoreland Porter | Symmetry Annapolis
Are you interested in joining the elite in an
elevated studio experience?